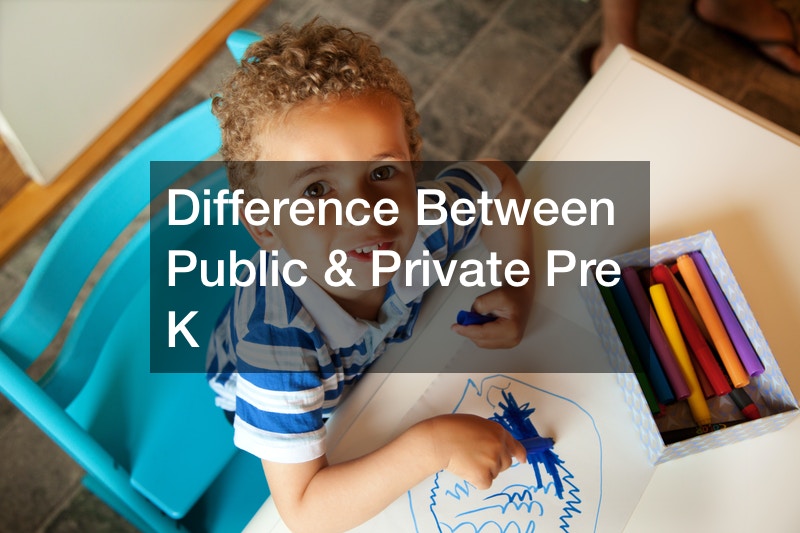 Difference Between Public and Private Pre K

There are a lot of factors to consider when choosing the right pre-school for your child. This article will outline the differences between public and private pre-k so that you can make the right choice.
A good source of information is other moms. Speak with your friends about their experiences in public and private environments.
It's a firsthand account of what you will be going through. In the video, two mothers are interviewed to see why one picked a public school and the other private.
Cost is a determining factor in this decision, but neither mom stated it came into play very significantly in their choice. The mother who chose public school said she did so because the school felt the best, and the other mom picked private school based on a specific program that aided in socializing for her child.
Diversity is another piece of the puzzle. Some parents want their children to be exposed to other children from different backgrounds. Others feel like they want a core piece of the background to be common among all the children, like in a faith-based pre-school.
Either way, both mothers stated the importance of speaking with other moms before making their decision. To learn more, click on the link above.